Good news, everyone! After hell had frozen over last winter, and we did not have an official Hacker Beach location for the first time since the beginnings in 2013, we're officially back on track with Episode 10!
This coming January, we invite you to join us in the beautiful country of El Salvador, in a region called La Libertad!
Located on the Pacific coast, and nestled in between Guatemala, Honduras, and Nicaragua, El Salvador is not just diverse in its nature and people itself, but also makes a perfect launch pad for exploring more of Central America before and/or after Hacker Beach.
Let's leave the marketing spiel to the tourism office of El Salvador. But from volcanos, crater lakes and waterfalls in the hills, to relaxed beaches and amazing surf breaks on the coast, there's something to find for everyone.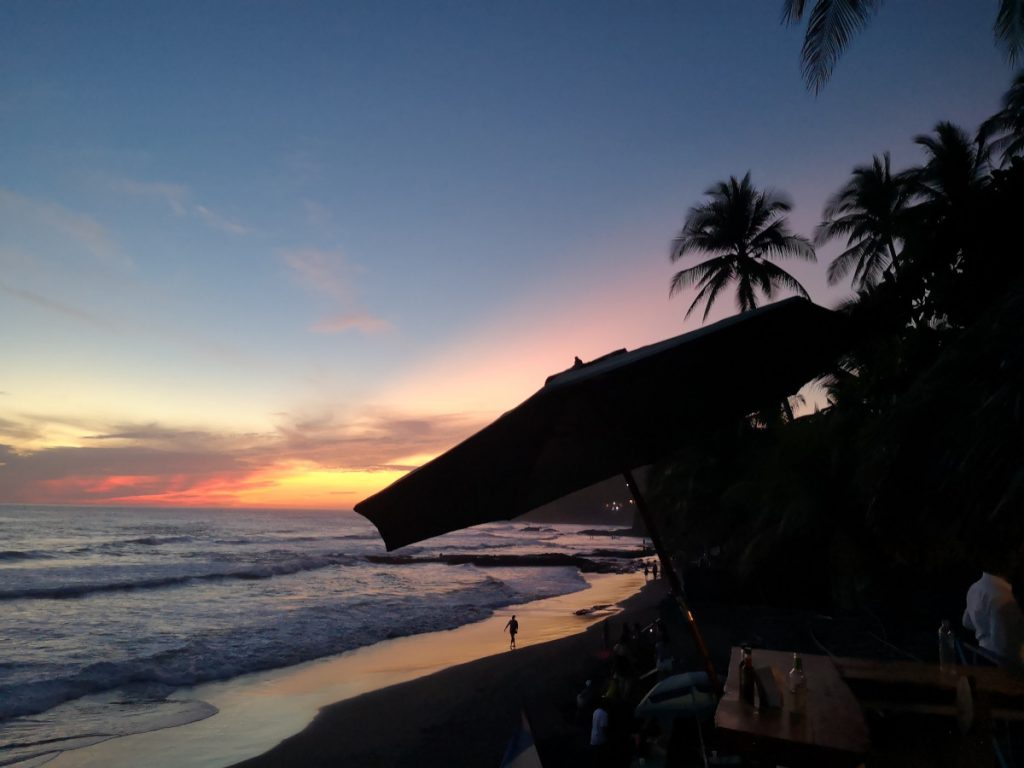 Let's get some logistics and FAQ out of the way, before announcing a few more details about particular places and events during this Hacker Beach in future posts…
Dates
As always, the entire month of January is officially Hacker Beach month. This means, if you hang out in the area anytime within the month of January, there should be other hackers and associated lifeforms around. Naturally, there will be more people in the middle of the month than at the very beginning or end.
Entry requirements
Most passports get a 90-day visa on arrival at no cost. U.S. citizens will have to pay a small "tourist fee" at the airport (cash, credit/debit card, or bitcoin). There are no special COVID-19 requirements for entry anymore. Yes, you read that right! No PCR tests, no vaccination cards or QR codes, not even speaking of quarantine for arriving travelers… nada.
The dreaded topic
There is no public health emergency currently going on in El Salvador, or expected to happen in January. It is one of few developing countries that was able to provide enough vaccines to its people when the novel ones first became available. Anyone, including foreign visitors, can get vaccinated or even boostered at the public vaccination centers, if they wish to do so. On the other hand, nobody is required to be vaccinated for participating in social life and going about their business.
Getting in
By air, the usual option from most other countries is the El Salvador International Airport. As usual, Wikipedia has the list of airlines and destinations from/to SAL.
If you start your journey in a neighboring country, there are also buses or even boats you can take. No need to tell you more in this case, because you're obviously an explorer and you will find your way.
Caveat: If you are not vaccinated (there's that dreaded topic again), and you are not a U.S. citizen, please be aware that you cannot connect via the U.S. by plane, because that would require you to have an ESTA registration and clear immigration at your connecting airport. Which, unfortunately, requires proof of vaccination for almost all foreigners at the moment (with a few exceptions). A good alternative route for most points of departure is MEX, with Mexico also being open to all travelers, and no special entry requirements in place.
Accommodations
In good old Hacker Beach tradition, there is nothing organized or packaged for you to click and consume. You will have to find your own accommodations, but sharing with others makes things cheaper and is encouraged, of course. There are large houses with many bedrooms available for rent along the coast, and there are also many hotels and guest houses with rooms available in the villages along the coast.
If you want the best bang for your buck, don't book single rooms online! The best deals are not available on a website. And if you want to share a larger place with some people, join one of our chatrooms and talk to your fellow hackers.
Currency
You may have heard of this, of course: El Salvador currently uses the U.S. Dollar as their national currency. However, they also recently introduced BTC as legal tender. This means you can either stay entirely on USD for your trip, or you can use bitcoin and the Lightning Network to pay for goods and services here and there, but not everywhere.
You can also withdraw USD cash from Chivo ATMs by providing a phone number and sending BTC to it. However, that only works with on-chain transactions at the moment, and you will have to wait for 1 network confirmation until you can redeem the cash. (But who knows, maybe also instant Lightning withdrawals in January?)
Is Hacker Beach now Bitcoin Beach?
No.
Instead, the actual Bitcoin Beach that started the whole thing in El Salvador is located in El Zonte in La Libertad, which is actually also a perfect place for beginner surfers to learn catching some waves. We could plan a few meetups in El Zonte, simply because it's a nice place, and our events may have the positive side effect of introducing some locals to more hacker culture and computer/Internet topics than just bitcoin.
Security
El Salvador is not the most secure country in the world, but it's also a far cry from the headlines you may have read online somewhere. Common sense will keep you safe. If you can avoid it, don't walk around alone at night in badly lit, non-touristy areas you don't know. Have a backup strategy for your devices and data (they could also just break). When in doubt, ask someone first.
Chat rooms
As always, we're hanging out in the #hackerbeach IRC channel on Libera.Chat (moved there from Freenode a while ago). But we also have an invite-only XMPP room that you may join. Please DM someone you know or one of our social media accounts for access.
More info
Questions?
Great! Ask us in one of the chatrooms, on the fediverse, or on Twitter. See you there, or on the beach!